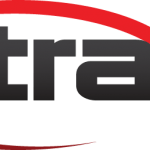 Mtrack
We are looking for a Database Administrator.
The position entails general client database administration and technician job scheduling.
This includes but is not limited to adding new customer information, updating existing customer information, adding new unit information and updating existing unit information on the Mtrack databases.
The sending of unit state reports and following up with clients.
Liaising directly with customer regarding the scheduling of unit services and installations, and then coordinating technicians in the field around this.
The position requires the following characteristics:
Diligent, meticulous attention to detail and capable of working under pressure.
Able to effectively communicate with clients and field technicians.
Well spoken, confident, good telephone manner.
Forward thinking and capable of using his/her own initiative.
Computer literate. Specifically have a good working knowledge and experience of using Word, Excel, internet and Email
If you are totally convinced that you meet our criteria, reply in confidence with your credentials.
If you do not hear from us within 3 weeks, please consider your application unsuccessful.